From Thursday, September 30 to Monday, october 2021 : Hike on the footsteps of Dali and discovery of the Catalan cuisine – Cadaquès
Homanie-Cadaquès is the ideal place to discover the natural reserve of Cap de Creus and the extraordinary history of Salvador Dali.
Accompanied by Bernard, discover, during long walks, the natural park, the preserved coastline of Port Lligat and Cadaquès: places intimately associated with Dali, a prominent and symbolic figure of the 20th century. This retreat combines nature and culture, and the opportunity to discover the marvellous village of Cadaquès, the topography and the very particular landscapes of the region and understand their influence on the painter's work.
Rates: 1500€/person in shared room and 1900€/person in single room. Price per person all included (accommodation, food, activities) excluding transportation and massages.
An outstanding seafront villa
Located in Port Lligat, at the edge of the charming village of Cadaques on the Costa Brava, CASA DEL CAPITAN is an exceptional 10-bedroom luxury villa with a spectacular infinity pool.
Built in a 5 acre private parkland facing the stunning natural park of Cap de Creus, the villa offers breathtaking views in a quiet and preserved environment. It benefits from direct access to the sea, while offering extreme privacy. Take a virtual tourTake a virtual tour
Follow in Salvador Dali's footsteps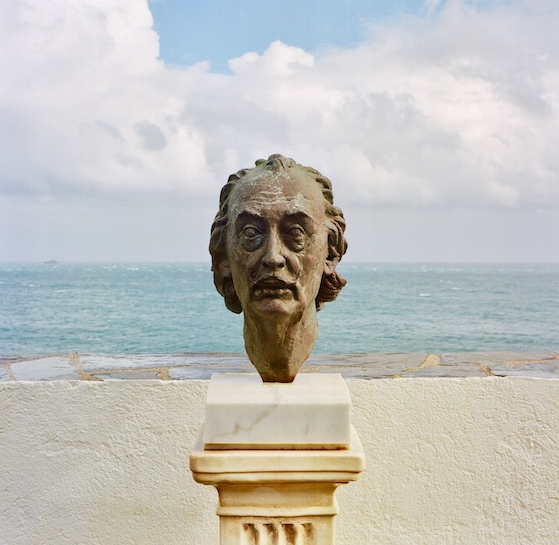 Its former owner and occupant was Dali's personal Manager for 17 years. He used to organize events, creative meetings and parties with international artists, intellectuals and free spirits, all in this incredible house !
Cadaques, a source of inspiration
Cadaques has been a source of inspiration for international painters and artists, most likely attracted by the beautiful light and amazing landscape as well as by the enigmatic figure of Salvador Dalí.
It still enjoys an intense cultural life.